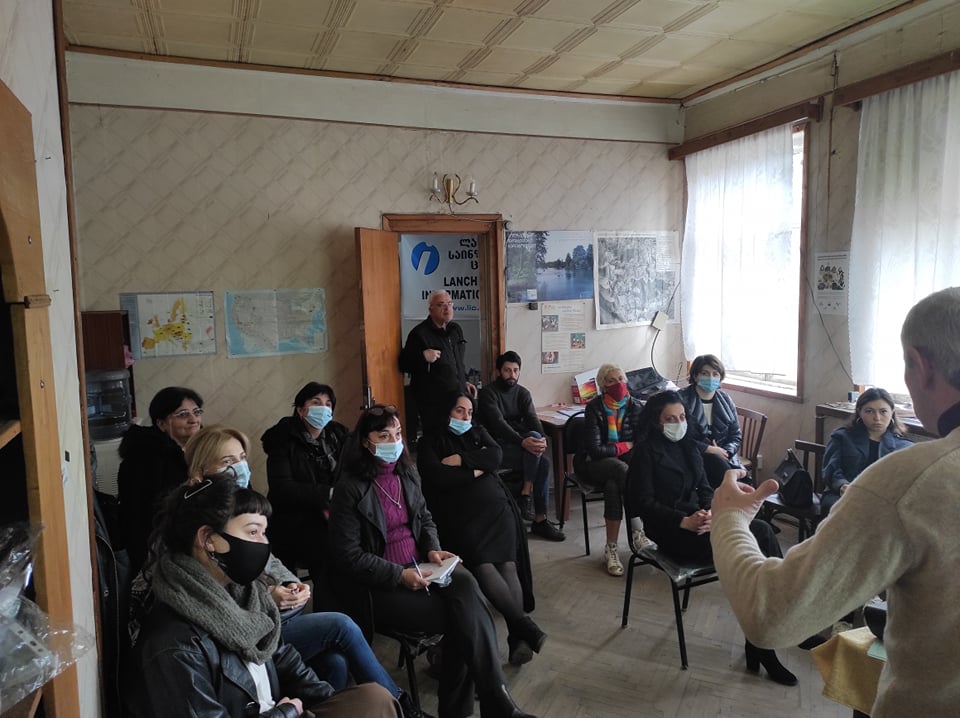 On February 8-11, 2021, in the officce of "Georgian Rural Council" was held a training course "Communication, Presentation, Facilitation Skills and Management of Sociological Research". The training was attended by the staff of Lanchkhuti Municipal Non Profit Organizations - "Unification of Cultural Institutions", "Kindergarten Unification" and "Amenity and Service Center". The training was also attended by representatives of the newly established civil society organizations "Lanchkhuti Youth Movement" and "Ruduni".
Upon completion of the training, participants gained knowledge and skills in issues such as communication, presentation, facilitation. In future they will be able to independently compile quantitative research questionnaires, conduct research and develope simple analysis.
The training was conducted within the framework of the GRC project "Civic Monitoring for the Development of Municipal Services". The project is funded by the European Fund.
---